Hi everyone!
The last couple of days were very productive. I was focused on learning more about the technology and science behind making cultured meat. And I can honestly say I'm loving every second of it! I have always loved biology and science. But up until now, I was only occasionally nerding out with my now fiancee while she was studying to get her Immunobiology degree.
How much is this actually going to cost?
My main goal right now is to figure out as accurately as possible the costs for the first 12-24 months of ANJY MEAT. How much will it cost to achieve two important goals – create a lion burger prototype and then be able to produce it at min 10 kg/day and under $300 / kg. That would make our strategy viable since the price per 300g lion burger will probably be more than $900 on launch day.
I've started to draft a forward-looking PNL Google spreadsheet where I estimate costs and revenues. Once I'm satisfied with this spreadsheet, I will probably share it publicly here as well.1
To be able to achieve that, I did the following:
connected with scientists and engineers to guide me in the right direction and provide learning materials
had a first consultation call with a scientist turned consultant that has a great deal of experience helping cultured meat startups
went through the GFI online course
started learning from various sources about the basics of cell biology
gathered a lot of techno-economic studies on cultured meat production
This is just the starting point. I am learning fast, scheduling, even more, calls with experts, and am going through websites of equipment manufacturers to get a hang of all the costs.
Here are some links I found useful on my learning journey:
LUMEN Themes and Concepts of Biology
Stacey Skaalure, PHD – Zero to One on the basic science behind cultured meat
The Protein Transition: The science behind alternative proteins
Britannica – The structure of biological molecules
Elliot Schwartz – How it's made: the science behind cultured meat →
Insights from the consultation call
I had a great consultation call with ________________2, here's what I learned:
it's popular in the industry to say that the science of cultured meat is figured out and that to achieve commercial success companies need only to figure out the remaining engineering problems – but that's probably not true and there's still a lot of
although FBS is too expensive, some larger cultured meat companies still use it since the synthetic alternatives still don't work as efficiently as FBS
if a company wishes to produce its own growth serum, it's mainly a painstaking process of trial and error
To immortalize the cells or not, that is the question – the concern with immortalization is that one can't get the same taste and chemical constituency as non-immortalized primary cells + concern is for safety, regulation, and consumer adoption of modified cells
Overall, this call was super valuable and I will be hiring _____________ as a consultant.
Subscribe to news about our progress!
Other completed tasks
completed a rough estimate of initial team size, roles and obligations
drafted how a live-streamed launch event might look like
planned how to launch a pre-sale campaign to test advertising channels and potential consumers' sentiment
More tasks I am working on
Apart from the tasks I outlined in previous progress reports, I'm also more actively working on the following:
adding more features and content to this website
opened a Linkedin advertising account, along with all the analytics software for this website
preparing a small ad campaign to target potential co-founders, investors and employees
finishing a draft strategy for our consumer-facing test marketing campaign
Dear diary…
Overall, a lot is happening and my excitement is increasing by the day. I am looking forward to meeting more people and am eager to learn as much as I can. This is shaping to be the most exciting venture I ever embarked on.
To everyone's success, take care until next time!
Davor
PS: My dog Queeny wished to say hi, so here you go: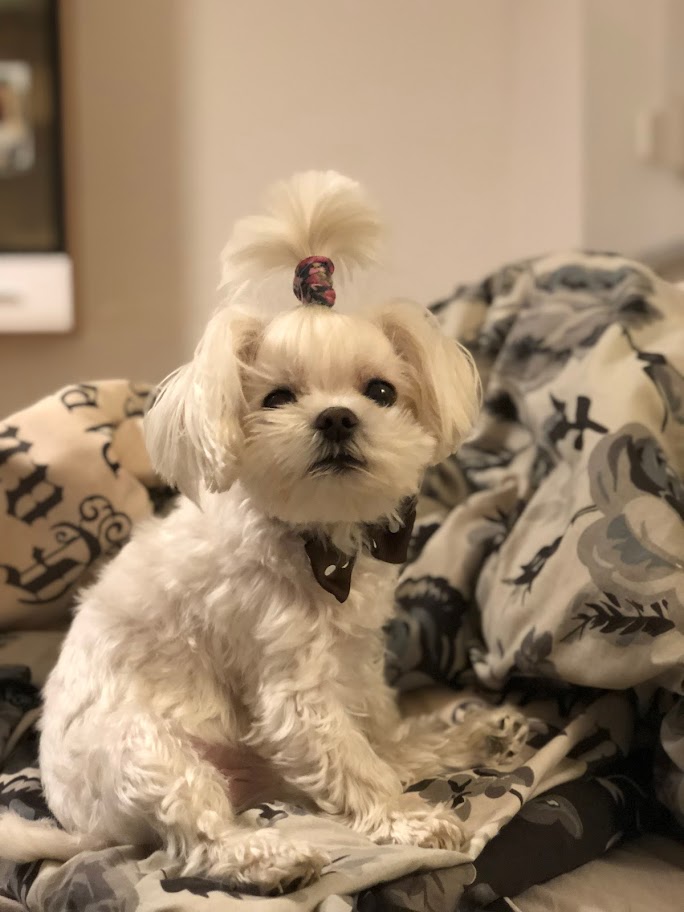 Footnotes
1 To make this startup have any chance of major long-term success, I will need a lot of help in the beginning. Since I lack many of the specific skills and knowledge to produce an outstanding cultured meat product, I think it's only fair to share everything as I go through building this startup. This will help others help and understand me more easily, but also will help other startups, companies, and experts in their current and future ventures in the alternative protein industry.
2 Haven't asked for permission to share the consultant's identity. I will update it in case I get a "yes"